Rival Gaming Slots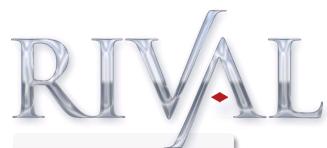 Rival Gaming also referred to as Rival Powered is one of the top software provides for online casinos. Not only has this fairly new company been able to compete with the big names like Microgaming and Playtech in the slots department, they have lived up to that "Vegas feel" with their revolutionary slot machines.
About Rival Gaming
Rival Gaming was introduced to the market in 2006 and although their collection of online slots is not as diverse as some of the other companies, they have been able to create games which outrank most, such as their dynamic i – Slots. The company has been able to do something that no other slots software company has done yet and that's providing 100% interactive games. The casino features over 50 online games with 30+ slot machines and as of recently introduced their own progressive slots. Overall, we really like Rival Gaming slots and even if you decide you're not interested in wagering at any of their casinos, the i-Slots are defiantly worth a look.
Play at the Best Rival Gaming Casinos Online

| | | |
| --- | --- | --- |
| | 100% up to $300 | |
| | 100% up to $888 | |
| | 100% up to $777 | |

Rival Gaming i - Slots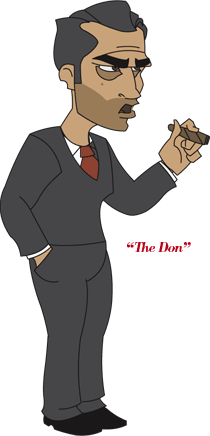 The Rival Gaming i – Slots, stand for Interactive slot machines and literally bring the heart of Vegas slots to the comfort of your home. These games are multi-reel, multi-line bonus video slots allowing the user more control over the game through various features not seen by any other online slots developer. The i – Slots offer a story with each game you play, and based on the combinations of the reels will act out the storyline. Different combinations will provide a different outcome during the story and this means that not only will each game provide a unique experience, but even if you play it 10 times, the story will never be the same twice.
Once you choose which i Slot you want to play, the game will load an introduction mini clip, giving you the overall theme of that particular storyline and introduce you to the i-Slots characters. Each bonus feature you win, enables you to move to the next chapter in that storyline as well as allowing you to play in some interactive bonus games. Every single Rival Gaming casino allows players to play i-Slots for free or real money and we have listed the casinos below which feature these games.
Download Rival Gaming for Free
All of Rival Gaming's games and slot machines allow you to play for free, however you will need to download the Rival Gaming software to do so. This is a failry simple process and you should be up and running in no time. Please check below for the best Rival Gaming casinos available online.
Rival Gaming Casinos - Free Rival Gaming Casinos
Probably one of the best things about any Rival Gaming Casino is that they all offer no deposit casino bonuses for the players to test out these unique slots. Each casino offers a different no deposit bonus, which range from $7 up to $22 and they accept US players and US credit cards.
Rival 3 Reel Slots
| | | | | | | |
| --- | --- | --- | --- | --- | --- | --- |
| Slot Name | # Paylines | Scatter | Bonus | Wild | Max Spin $ | Max Jackpot |
| Fantastic Fruit | 1 | No | Yes | Yes | 5.00 | 1400 Coins |
| Flea Market | 1 | No | Yes | No | 5.00 | 1200 Coins |
| Gold Rush | 1 | No | Yes | Yes | 5.00 | 3000 Coins |
| Big Cash Win | 1 | No | Yes | Yes | 5.00 | 3000 Coins |
| Milk the Cash Cow | 1 | No | Yes | Yes | 5.00 | 2500 Coins |
| Surf Paradise | 5 | No | Yes | Yes | 25.00 | 100 Coins |
| Sevens and Bars | 1 | No | No | No | 5.00 | 2500 Coins |
| Chicken Little | 3 | Yes | Yes | Yes | 5.00 | 100 Coins |
Rival 5 Reel Slots and Progressive Slots
Our Top Pages
Online Casinos
Play Online Slots
Best Rival Casinos
Popular Pages