Nudge Slots, Fruit Machines, and UK Pub Slots
This page will tell you where you can play slots that are very similar to the UK pub slots that so many people have grown to love. The slots below are very similar to the nudge slots you find in local pubs.
Cash n Curry
This is a Microgaming slot that has a multi nudge and hold feature. It is a three reel, single coin slot that offers a whole lot of action. It has a funny curry theme with an Indian man named Balti who runs the game. Read our full Cash-n-Curry review.
Who Wants to be a Stallionaire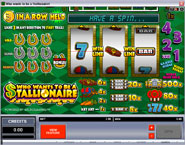 Another slot from Microgaming that features the popular nudge and hold feature. This game also includes bonus symbols and an awesome bonus round. Read our full Who Wants to be a Stallionaire review.
You Lucky Bastard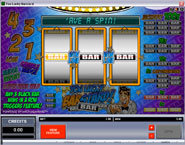 Very funny slot that is a blast to play thanks to the awesome bonus round and nudge and hold features. You can play this pub slot at any online casino from the comfort of your own home. You will also find htat you can win moremoney by playing online. Check out the full You Lucky Bastard Review.
The Gees Gees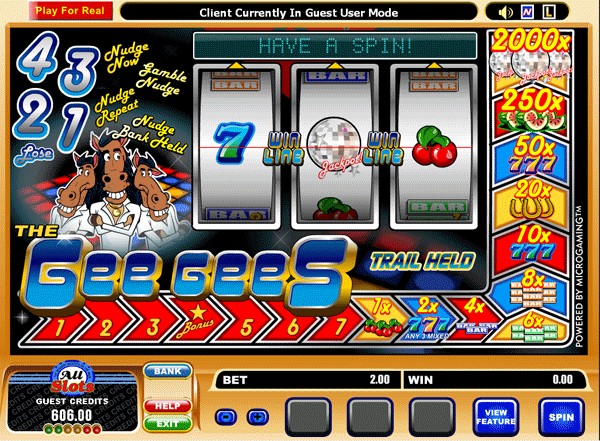 Yet another great theme for a nudge slot. This slot can be found at any Microgaming casino.
Pub Fruity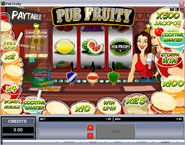 My personal favorite when it comes to these fruit machines. This one has an awesome build up to the bonus game. You have to land the light on one of the bonus items to earn the given multiplier. Read the full review of Pub Fruity.
Game On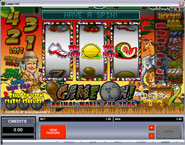 This is another simple three reel pub game that has the familiar nudge and hold features as well as a bonus game. It also uses the popular fruit symbols that many fruit machines featured in the popular pub games. Read the review of Game On.
Conclusion
The popular fruit machines are often found in bars where players can win 25 to 50, where as when played online the jackpots can be in the thousands of dollars. It doesn't take a genius to realize that it is certainly for rewarding to play the nudge slots online.
Some of the slots have nudge features while others have elaborate bonus rounds. One thing is for sure; these pub slots provide a lot of entertainment for a minimal amount of coin.
The main difference between the pub/nudge slots and regular slots is that the pub slots have extra features that make the games much more exciting. You are given the option to nudge a reel to complete a winning combination, or upon completing such a combo you are entitled to a bonus round where even more money can be won.
Check out the above pub games and see if you can win the jackpot!
List of Slot Machine Articles on SlotsGeek.com
Our Top Pages
Online Casinos
Play Online Slots
Popular Pages